Hydrogen is a key enabler for the Net-Zero economy. 
When produced from renewable energy sources, hydrogen is the ideal conduit to decarbonize 
industry, mobility, and the built environment. 
With the world electrifying fast, we are only at the beginning of a secular opportunity.
     Global investments in hydrogen by 2030
Advancing the
Net-Zero Economy
Financial Advisor to the Hydrogen Ecosystem
Park Lane provides independent strategic advice to the Net-Zero Economy.
Our practice builds on deep hydrogen industry knowledge and regulatory domain expertise. Together with our partner network, we advise growth companies 
and public institutions across the booming hydrogen ecosystem.
Green hydrogen is a trillion-dollar growth opportunity for sustainable development.
Hydrogen Technology Specialist
We cover upstream renewable energy projects, midstream infrastructure companies, and downstream technology applications.
Connecting professional investors in publicly listed equity and debt securities with leading Renewable Technology companies.
Supporting green technology projects and infrastructure initiatives with financial feasibility studies, SPV structuring, and financing options.
Bringing specialized hydrogen industry knowledge and regulatory domain expertise to growth equity, corporate finance, and M&A.
When the energy system changes, society changes.
Green electricity and thermal energy costs from renewable sources are falling along well-understood cost curves. Technology breakthroughs,
steady improvements in efficiency, and leaps in scale are the key drivers of growth. Green hydrogen is set to become the dominant energy vector because of a new equilibrium of price signals.
Climate change initiatives and economic growth are no longer antagonists. We are shifting from an extraction-based energy system to
sustainable engineering solutions.
European Hydrogen Piplenes
Renewable Technology Investments, USD
The European Hydrogen Backbone
Five European hydrogen pipeline corridors will deliver cheap energy, designed to replace legacy natural gas imports.
The European Hydrogen Backbone accelerates the decarbonization of the energy sector by efficiently connecting regions with abundant supply potential with centers of demand.
By 2030, the European Commission projects 10 million tonnes of domestic production and 10 million tonnes of hydrogen imports.
We estimate bent-up investment demand for decarbonization well north of 7 trillion dollars this decade alone. These global investments deliver the Net-Zero economy for the three sector verticals we operate in: Industry, Mobility, the Built Environment.
Technology breakthroughs in process steam technologies reach hard-to-abate sectors like Pulp & Paper and Petrochemicals. Cost-effective new hydrogen applications find decarbonization-ready markets such as Food & Beverage to Pharmaceuticals. 
The EV revolution has reached personal transportation also. From trucks and buses to ships and airplanes, hydrogen technologies are creating enormous investment opportunities. Ingenuity and scale are driving costs down and adoption up.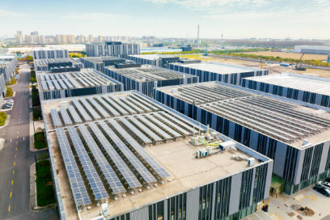 District heating consumes an extravagant 32 EJ of energy each year. Europe is a leading conduit for carbon emissions from energy communities, building infrastructure and cityscapes. With green hydrogen technologies and infrastructure this can and must be zero.
At Park Lane we fully support the United Nations initiatives for a sustainable future for our globalised world.
In specific, we are focusing our activities on three core areas:
We commit to regularly publishing facts and figures on our progress toward sustainable growth and an equitable society.